The Entry Period Has Ended!!
And the winners are:
* vacid: "We're going down harder than SOE on a Monday morning."
* kritter111: "My wife locked the portal. Can I come stay at your place tonight?"
* Scfs: "Its times like these that i wish i read quest text..."
* Aeryal: "This was not intended and will be fixed in the next update."
* SirReal1: " ...Now, Cough!..."
All winners need to check their ZAM PM's for infoz :) Congratulations and thanks to everyone who entered!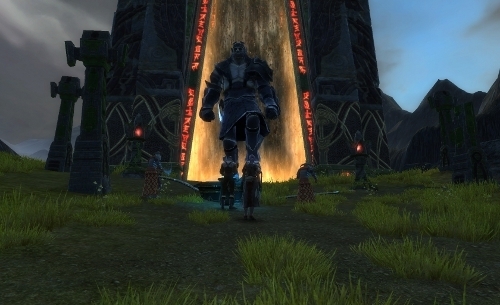 Post your caption for this picture below!
Here's a bigger copy of the picture.
Edited, May 7th 2011 2:58am by Calthine
Edited, May 7th 2011 2:59am by Calthine Lock Thread: Entry Period Ended
Edited, May 7th 2011 5:08pm by Calthine
Edited, May 9th 2011 11:01am by Calthine Unlock Thread
Edited, May 9th 2011 11:01am by Calthine Lock Thread: oops