For the life of me I can't remember whether it did before or not, but it doesn't differentiate between the various "General Discussions."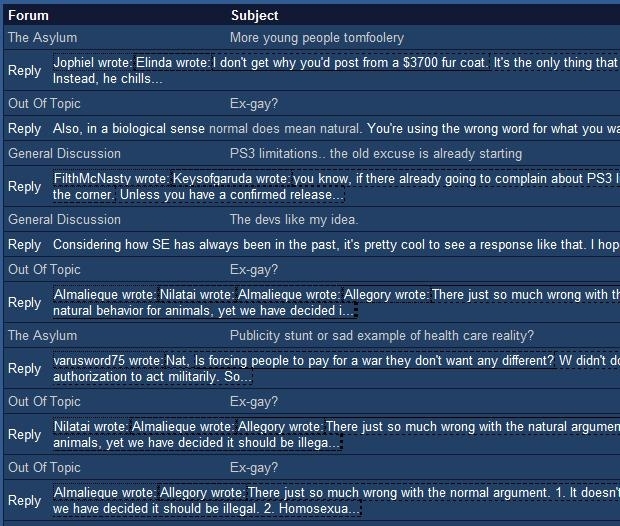 The first General Forum is for FFXIV, and the second is FFXI. For the record, I also follow WoW's General Forum, and all three are labeled with the generic "General Discussions" tag.
Edit:
Added Minecraft General as well, same situation.
Edited, Jun 23rd 2011 11:04pm by lolgaxe