Continuing our tour of PC gaming show Rezzed, we met with Kevin Taylor, Trion Worlds' European Product Manager for RIFT. We get the latest on the Storm Legion expansion and insight into the CONQUEST update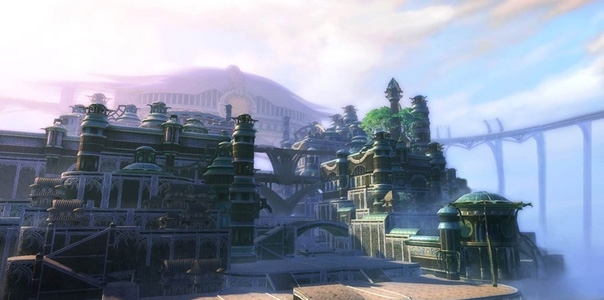 For me, walking through a video game convention is like being in an art gallery candy store. You're surrounded by such beautiful creativity, yet you can't wait to stuff all of it into your gaping maw. Alas, mice and keyboards are (mostly) inedible, relegating me to the difficult task of being forced to play some of the most gorgeous games about to hit our PCs.
After tackling the tasty treats of End of Nations earlier in the day, it was time to check out RIFT, where I spoke with Trion Worlds' European Product Manager for RIFT and Defiance, Kevin Taylor. We spoke about some of the ingredients that went into Patch 1.9: Conquest, before getting some hints as to what will be on the menu for their upcoming Storm Legion expansion.
ZAM: You've just launched patch 1.9, which introduced Conquest as a PvP Battle Royale. What made you decide to go for three-faction PvP?
Kevin Taylor: It's not a shift that was taken lightly - any of the decisions that are made are quite well considered. I think that two-faction PVP is a lot more common in MMOs, and that obviously still exists within RIFT. But a lot of the feedback we had from players and the community was that three factions were very desirable. We've been talking about it for a while, and we implemented [Conquest] with this three faction element. It hasn't necessarily greatly changed the Defiant and Guardians as factions themselves, and it hasn't added a different faction, it's just added a different ethos to how they act with each other.
But it's mainly an opportunity to enhance gameplay for the PvP players. PVP in most MMOs is really crucial, and it's one area that people are most vocal about, so we always try to ensure that the players get what they want. At the end of the day, they're paying players, they're subscribers, and we have to listen to them and provide what we feel that they need. And they come back to us and say "we want more of this," we'll try and provide it.
ZAM: But it's not just about the PvP players getting something out of Conquest.
Kevin: I think that's pretty much how we try to do it - we try to make our updates as diverse as we can. We added the mentoring system which allows high level players to play with their low level friends, or just random players they meet on the server who want to do content together. It's a way of easing the challenge of friends playing together who aren't the same level, and it's offering rewards for both.
So you're covering them with the PvE side, you've got new PvP features, you've got the barbershop which was introduced. And again, that was an area that had been requested for quite a while, and the development team worked hard to get that done in as slick a way as possible. It's exactly how we try to introduce content so that it touches multiple areas, but it's also quick, and fluid, and satisfying.
ZAM: You've been fairly relentless with your updates for RIFT. You launched in March last year, and since then you've done 9 game updates. That's once every one and a half months?
Kevin: Not far off, absolutely! It has been relentless. I think that in itself, that's almost a challenge, because it's become so expected. The players are anticipating more content and we have to make sure we meet that demand, because it's great doing the first year, releasing that content, and it's really strong, but keeping that going is always part of the challenge. And it's a constant challenge that all MMOs have, particularly when the design of the game is that it's developer content that players want to engage with, and what they expect, of a certain quality.
They do work relentlessly, very hard to make sure that content's out there. There's still more to come, and I can't see that changing.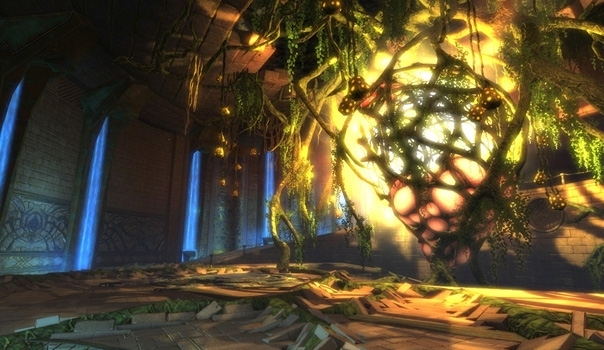 ZAM: So for those people who maybe picked up RIFT when it was released, and maybe put it on the back burner or drifted away from the game, how much of a change is there?
Kevin: There have been some considerable changes. Everything's designed for the kind of players we have. Some people want to play by themselves, so we added Instant Adventure for those guys. Maybe people aren't big raiders but they still want to see that content - we've allowed them to do that now. They can now go in by themselves or with a couple of others and do raid content without being "I can't manage to get in that 10 man group" or whatever it might be.
Across the board there have been additions to every single element - PvE, PvP - constantly thinking what we can do for those players. One of the reasons we added RIFT Lite back in February, was not just a way to get players into the game, because RIFT Lite actually allows returning players to engage with the game. It's not a free trial - a player can play the game between 1 and 20 if they're a former player or a new player. All they have to have is a Trion Worlds account, there's no purchase required, no subscription required.
And it's a way of making sure that people can engage with their friends again, talk with their guild mates, and feel that they can get involved with the big events that we do. We did the wedding event in February, a world record in fact - a lot of our players were involved in a "most amount of virtual weddings" - and I think that's the kind of thing we want to try and do. We want to be able to try and do different things, that then try and inspire people to do their own exciting things in-game.
ZAM: It does feel like the game's evolved quite a lot. But you've also been working on the mobile side, starting off with the Authenticator and then bringing out this advanced app, where you can log into guild chat. And it's free?
Kevin: As a subscription title, I think that kind of thing is essential for it to be free. You're offering a service to subscribers, and part of that is the scratch card game, which gives them in-game benefits. And the opportunity to chat with friends when they're on the train or in the pub is a really crucial feature. I think that charging for it shouldn't be necessary; it's that we're offering something as part of the subscription service.
ZAM: Do you think you'll add to it?
Kevin: The team is looking with what we want to do with it, but there are no defined plans with exactly what we want to do with it. There's quite a fluid process with the app. We've got some ideas with what we want to do, but nothing solid yet.