Starting today, pre-order customers can play the new Exodus of the Storm Queen dungeon.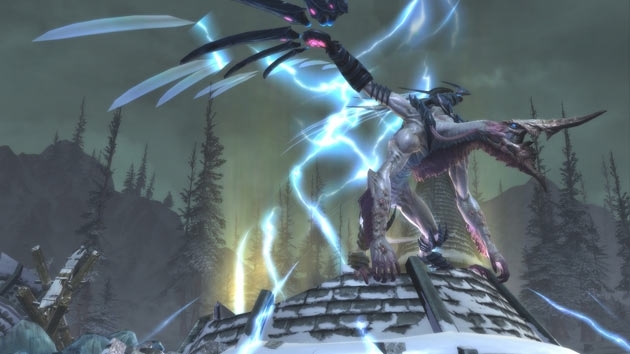 Starting today, those who pre-ordered RIFT's upcoming expansion can play the new Exodus of the Storm Queen dungeon. Since Storm Legion comes out on November 13th, that's way ahead of everyone else! This new 5-man dungeon has promised to really set the stage for the whole expansion's overarching story.
In Exodus of the Storm Queen, players will see Crucia escape from her icy prison. This is something Regulos the Destroyer, the dragon god of the Plane of Death, and the Devourer of Worlds fear greatly. It takes a lot of move such powerful beings. As players battle against all new mobs and bosses, they will also get to partake in all new loot as well!
The epic MMORPG RIFT is set in the majestic world of Telara. Two factions - the magical Guardians and the technology-driven Defiant, must constantly battle against 8 primal forces that threaten the world. Players can build their own unique classes using the Ascended Soul system, battle each other in PvP, become immersed in the story through expansive quests, confront fearless raid bosses, and more.
Feeling left out? Don't worry; you can still pre-order RIFT Storm Legion to play Exodus of the Storm Queen now! Just go to www.stormlegion.com/preorder.