ZAM bestows honors on the best and most beloved games of 2012
In the process of deciding what games we lost sleep over for all the right reasons this year, we reached out to the community and the staff at ZAM, Wowhead, LolKing, Guildhead, Torhead, BL2DB and all the other sites that make up the marvelous ZAM Network.
Congratulations to the winners and the runners up for ZAM's first three awards for 2012,
ZAM's Game of the Year 2012

Winner: Guild Wars 2
Developer: ArenaNet
It's easy to forget just what an achievement this game is. To remind yourself, try walking around the city of any other MMO then log into Guild Wars 2 and head to Divinity's Reach. Its scale, beauty and bombardment of small immersive flourishes exude hand crafted brilliance wherever you look.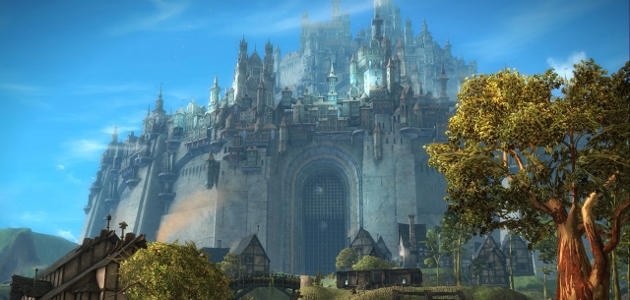 ArenaNet delivered a game that took a step back from the genre and made innovations wherever the studio saw the need. DAOC did three factions PvP, GW2 put it across servers and separated it from PvE in a way that makes complete sense. The overflow system made the dreaded MMO queue times evaporate. Already, systems used by competing MMOs — such as mob-locking with the first hit — seem antiquated. It feels odd in other games when I can't cast on the move, or when I just stand still through the fight and so on and so forth.
The phrase I used most often through its development was "Why has no one else done that yet?"
Cyliena of eqII.zam.com explained, "Their "heart" system made the world feel more open and being able to jump in and help anyone with nearby events made it more immersive. The graphics are stellar, dance moves are hot and crafting is useful and fun. ArenaNet continues to prove it can deliver a quality B2P product through effective use of the Gem Store."
For many, Guild Wars 2 changed the industry by making the non-subscription model the standard for all new MMOs. Though that might be true, it is the sheer quality of the game itself that makes it our Game of the Year.
Honorable Mentions:
Developer: Runic Games
Michael "Ragar" Branham of ZAM.com says "I loved Torchlight 1 since it scratched that itch I've had since Diablo 2 came out. This year we got both Diablo 3 and Torchlight 2. After playing both, TL2 is the one I'll be going back to and replaying. Both games are good, but TL2 just feels more replayable. That and TL2 lets me run around as an Engineer with a giant cannon and an army of robots. When the choice is going into the Inferno meat grinder as a Barbarian or playing my Engineer, there's no contest."
Developer: Telltale Games
Elmer of FFXI.allakhazam.com told us "More a piece of interactive fiction than a game, The Walking Dead presents five episodes worth of engaging stories punctuated with dialogue choices and QuickTime events. What struck me the most was how heavily I would weigh many of the choices presented and the guilt I would feel when events didn't turn out as planned. Many games simply use choice as a gimmick without it meaning much, but the storytelling and characters of The Walking Dead really add weight to your actions."

Developer: Riot Games
Yes, it isn't a new release, but it's still a game that the ZAM team can't get enough of. When I asked the ZAM Network staff what games kept them playing, LoL's presence was consistent. This year was huge for Riot's F2P behemoth.
Michael Ender, ZAM's VP of Technology commented "I really like what they have done with Twisted Treeline and Season 3 items. They have turned a map that was a secondary consideration, only used when you had three or six people, and made it my favorite map in the game. The pace is more fluid with easy transitions between top and bottom. Also the added complexity of the altar captures is a welcome addition. So far, I'm very happy with Season 3. Items such as Runaan's Hurricane have given ADCs some nice AoE, and Sightstone has made it more fun to be support as you don't have to spend gold on wards anymore."
Ashelia of Wowhead and LolKing stated "This year League of Legends really grew into its place as the dominant MOBA of the industry. It grew more and more popular and with good reason: it's fun."
ZAM Readers' Choice Award
Winner: Guild Wars 2
Developer: ArenaNet
At ZAM.com and via our Twitter feeds we asked the public to let us know what their game of the year is. The results are in and again it is Guild Wars 2 that picks up the honor. I'll leave it to one of our fine readers, Vort, to explain the game's popularity:

"I swore off early adoption of MMOs after the multiple disappointments from the past five years. I took a chance with GW2 and I'm still playing with enthusiasm four months later and looking forward to more. I think they've nailed the no subscription model for MMOs and continue to improve it. Do they need to improve? Absolutely, and they show no signs of slowing the improvement after launch. Their frequent events keep the world fresh, heck there's even a new enormous island not four months after launch. This is a great game that is actually growing. This is why I'm nominating Guild Wars 2 for the Readers' Choice Award."
Expansion of the Year

Winner: Storm Legion (Rift)
Developer: Trion Worlds
Each time that Trion released another video clip or snippet of information in the lead up to Storm Legion, it was difficult not to be impressed. When the game launched, the sense of anticipation was fully rewarded. The ZAM editorial team, general staff and readers all agreed that Storm Legion delivered.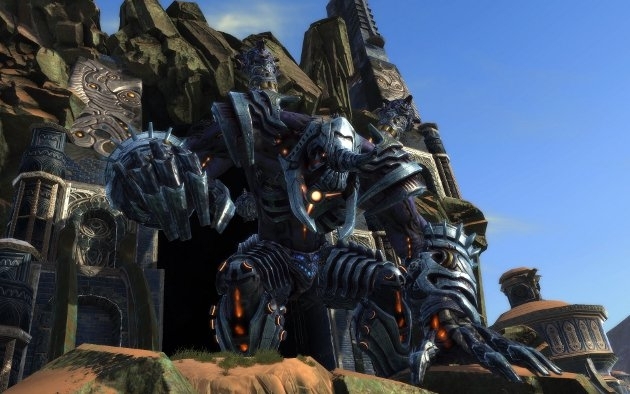 Bill "Lethality" Leonard of ZAM.com observed "The sheer level of effort put forth by the gang at Trion is amazing. Last year, they delivered an MMO that was every bit as polished as World of Warcraft, and this year they turned around and tripled the size of the game. And not just land mass, but enormous features and systems like Dimensions (player housing) and more. These guys could hold a clinic on MMO development quality and efficiency. RIFT also continues to give hope to the subscription model by delivering quality and quantity again and again."
Honorable Mention:
Mists of Pandaria(World of Warcraft)
Developer: Blizzard
MoP had a lot riding on it in terms of public perception. Cataclysm wasn't an unmitigated disaster, but it certainly left many players wanting. Critics chuckled at pandas and asked if the game's age had finally caught up with it.
Instead Blizzard delivered what many consider the best expansion since Burning Crusade.

Tankspot's Josh "Lore" Allen said of the expansion, "Mists of Pandaria brings World of Warcraft back into the forefront with one simple philosophy: give players plenty to do. From raiding to PVP to Pet Battles to Brawler's Guild and onward, MoP has plenty of content for everyone."
Be sure to return tomorrow when we reveal the second half of the awards, including ZAM's Most Anticipated Game of 2013.
Scott "Jarimor" Hawkes, Editor in Chief