Speak to
Asache the Woodsman
at
(4062, 2770)
on the
West Deepwood Trail
(just inside Gloamwood from
Scarlet Gorge
) to receive this quest. This is a subquest of
The Little Scavenger Hunt, Part 1
.
"Search Gloamwood for the Tree of Wisdom. I know, I know... search a forest for a tree, but this isn't just any tree, Ascended. Trust me, find it and you will see."
Find the Tree of Wisdom.

Unlike Asache's hint, nothing in particular stands out about this tree amongst so many others in the forest.
The tree will highlight if moused over, and that is likely the best method for finding it.
Currently on PTS, the tree can appear in ~20 different places and will stay in one place for 5 minutes (or until collected).
On live, the tree is spawning at the Standing Stones. It remains until a person clicks on it, then another tree "becomes" the tree.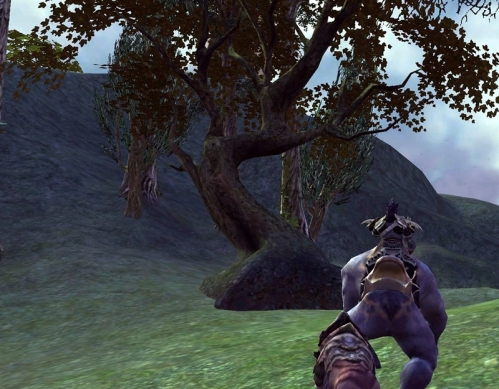 Reward: 25 Summerfest Merit Badge
This page last modified 2012-06-29 18:09:07.